In 2100 , humans left the Earth and moved to the Spaceship "Earthship" due to environmental destruction. However, the resources on "Earthship" will be exhausted in 100 years. We must return to the Earth before time runs out and look for opportunities to survive! The first astronauts who landed on Antarctica in 2200 established the first village on Earth and started the new era. After that, mankind have completed the Earth Return Mission for 107 times.
Today is Year 2300 Month 11 Day 11 – which is an important moment for all of us! 30 astronauts have begun the sustainable living training, and now they will start the final assessment! If they pass the test, they can go on a space trip back to Earth…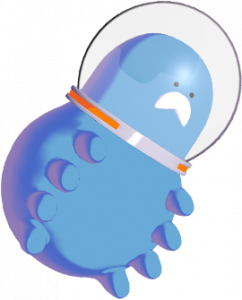 spacecraft successfully landed on Earth
astronauts successfully trained
Time Travel Shuttle
Watch a movie with 180゚ full screen and 4D multi-media techniques, You will go back to 21th century by time leap, and experience the world which was severely damaged by humans.
Resource Explorer
You will learn about organisms living on Earth and different bioresources, and recognizes how human activities pose great danger on ecological environment and species on Earth.
Planting the Future
Listening to stories of organic farmers and perform mission tasks of agriculture, you will learn to appreciate the rules of Nature.
Sustainable Living
Entering a shopping mall and review our consuming habits which cause huge ecological cost, we can commit to be a smart green consumers. (VR exhibits are only available for visitors over 12 years old)